Meet Wade
Thank you and welcome to H2HandyPro.com. If you are here, you are trying to solve a repair problem in your home or business. You are looking for someone that you can trust to do the job right – the first time.
You have come to the right place. My team and I go beyond the fix to the problem: we create a solution with your personality and specific need in mind. We always bring our customers an excellent finished product.
You can find a handyman and contractor that will work FOR you, but wouldn't you prefer a professional that will work WITH you?
We understand your need for a trustworthy and reliable handyman. Turning your home or business over for repair can be an unnerving experience. You can feel comforted and confident when H2 Handy Pro is on the job. We truly live our core values in both our personal and professional life. Honor, integrity, and trust drive our decisions. Completing a job right, the first time, is a must.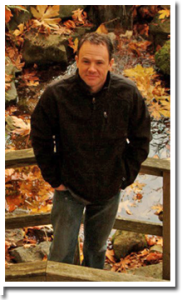 As for me – I am Wade Rolles, the owner and founder of H2HandyPro.com. I have been in business for over 25 years, starting in the Portland area and now located in Central Oregon.  I got my start making furniture as a hobby and quickly began selling my products. I had always dreamed of owning my own business and having the freedom to spend more time with my family. Rolles Construction began as a one man crew and grew to a thriving business under a new name, H2 Handy Pro.
I attribute much of my success to my team. During my 25+ years of business, my solid team has been by my side, some for over 12 years. Everyone on the H2 Handy Pro team has the same core values and belief system, which creates a very cohesive unit -this shows in their craftsmanship and customer service.
Besides running a thriving business with exceptionally happy customers, I like to keep active. My most important focus is my children. I coached my daughter Haley's soccer team for 10 years while also serving on the board of Eastside United Soccer (now Eastside Timbers). My son Grant is a college student who has been on the H2 Handy Pro team all through high school. Of course, we can't forget the youngest addition to the family, Mia. Mia is my most loyal companion; a black lab with a heart of gold. She is practically a part of the H2 team, as she joins me on the job most days. Rafting, camping, and 'watching the wind go by' has kept our family busy and life balanced.
Living the dream is not always easy; in fact, it is hard work, something that I do not shy away from. I love to help my customers bring their dreams for their home or business to life just as much as I enjoy taking time to live out my dreams and passions. This is why I am expanding H2 Handy Pro to Central Oregon: Sunshine, breathtaking views, and space to play. It doesn't get better than this.
So if your looking at a project you want done, big or small, or you need ongoing maintenance give us a call.